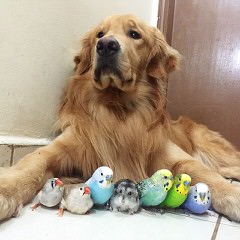 Millie's Mini Golden Retrievers
Mackenzie Ross
Saint Ann, MO 63074
Phone: 573-259-5708
E-Mail: mackenzierossmr17@yahoo.com
Miniature Golden retriever puppies looking for their forever homes! Parents are genetically tested. Puppies will come vet checked with first round of shots and will be 35-40lbs at adult weight. Please contact mackenzierossmr17@yahoo.com for more information.