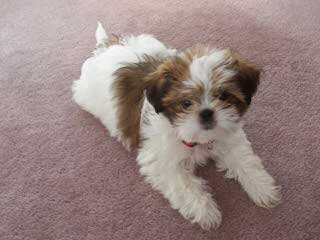 Glory Ridge Shih-tzu
Karen DeAngelo
37565 Hwy 65
Warsaw, MO 65355
Phone: 816 529-2413
E-Mail: gloryridge@yahoo.com
Quality AKC Shih-tzu for quality homes since 1986. Pet and therapy potential puppies. Glory Ridge Shih-tzu on Face Book and over 400 photos of our dogs on Pinterest
LEARN all about Shih-Tzu on our website before your buy!