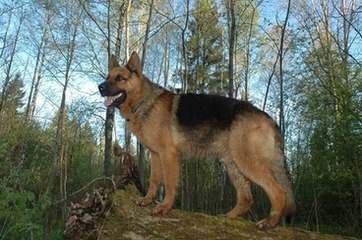 bj's akc germanshepherd puppies
Betty Moore
474 Pine Hill Road
Bluff City, TN 37618
Phone: 4239307372
E-Mail: lmoore121@aol.com
AKC GERMAN SHEPHERD PUPPIES 9 WEEKS OLD 1 MALE 2 FEMALES. First Shots and wormed .1 year on Health 2 years on hips over 300 GSD on my Pedigrees that have been DNA and OFA CERTIFIED SchH2 AND SchH3 with Guard, Police, Search and Rescue and Tracking
SchH (1, 2 &3): Schutzhund: Schutzhund is a test of the dog's trainability and talents in Tracking (following a person's trail similar to Search work), Advanced Obedience (includes working under gunfire. Dogs that are afraid of gunfire are also afraid of thunder and lightning…a real problem. If you've ever had a dog that is afraid of loud noises, you'll understand why it is important), and the dog is tested for its Protection abilities. A Schutzhund dog must work off leash in a crowd of people without endangering anyone.