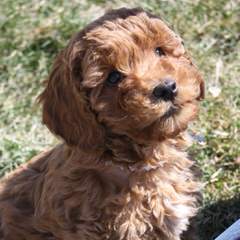 Ragdolldooodles
Franceschi Zayas
Mario Braschi #6
JuanaDiaz Puerto Rico 00795
Phone: 787-539-3422
E-Mail: ragdolldoodles@yahoo.com
We are in the foundation stage of our breeding program with fascinating Doodles . Our foundation stock comes from show quality bloodlines Of Labradors and Poodles to en sure our doodles will have great looks , that of a living teddy bear .
Our present puppies are F1 doodles that will be available by the second week of march .