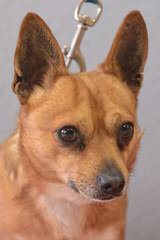 Designs by Sophie
Nanette Parton
2515 N grant Ave
Springfield MO 65803
Phone: 417-619-2138
E-Mail: gamedayboys@live.com
I have four of the cutest chugs…. black in color with white markings on feet and paws. 3 female (2 very tiny) and 1 male … they will be ready for Valentines Day.
this is mothers 2nd litter and all is well. born Dec19, 2015. the females are 400 and the male is 450. first come first serve. we accept deposits (half now and half at pick-up) and her first litter were gone in week so please let me know as soon as possible … great Valentines gifts.