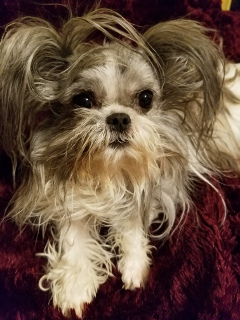 Midwest Mini Mi-Kis
Gayla Vieta
5500 S 157TH ST W
CLEARWATER, KS 67026-8503
Phone: 3163035655
E-Mail: midwestminimikis@gmail.com
Website: midwestminimi-kis.com
We at Midwest Mini Mi-Kis have all our breeding stock tested for their eyes, heart, and patellas. They are DNA for proof of pure Mi-Kis and have their CHIC certification and are now accepted in the UKC. Mi-Kis are a small, tiny companion dog, that is non-yappy, hypoallergenic, and non-shedding. Meet our moms and dads on our website and also view our available puppies. Call Gayla at 316-303-5655 to make one of these rare breed dogs yours. Thank you!