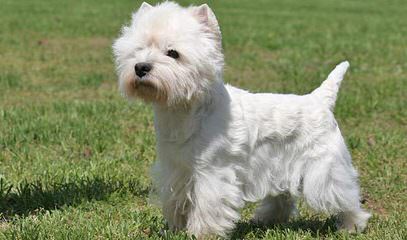 Moon and Stars Westies
Emma Lar
Rr1 Site 2 Box 3
Ponoka, AB T4J1R1
Phone: 4035975290
E-Mail: emmascott@live.ca
Our beautiful Westie mama just had six healthy puppies. We have three males and three female puppies available. They will be ready to go to their new home on the December 6th. The puppies will come with their first set of shots and deworming as well as a vet check and puppy bag containing a blanket with mom and littermates smell, some food, and a couple other little goodies. They will be socialized with big and small dogs, cats, and kids.
Both mom and dad (seen in the picture) are amazing dogs that are very loyal and loving. The dad is very intelligent and loves learning new tricks and meeting new people. The mom is happiest when getting belly rubs or cuddling with her people. They are both pretty quiet dogs that don't tend to bark much at all but they love playing and have lots of energy to play with toys or go for a run. More photos of both mom and dad are available upon request. They both love cuddles, have no health issues and they are both available to meet.
Westies are terrific little dogs that love playing and do good in many different houses. They are hypoallergenic and generally very clean. They do great with kids and other animals after a proper introduction. Westies do require regular grooming but mom and dad have both always done very, very well with all aspects of that. Westies can be stubborn especially in the young puppy stage but they are incredibly smart and learn quickly. I'd be more than happy to answer any other questions you have about the breed or the parents specifically.
A deposit of $200 is required to hold the puppy of your choice. Thank you so much.