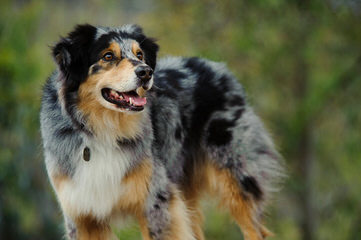 Silver Bitch Stables
Shannon
Merced, CA 95340
Phone: 2094868410
E-Mail: silverbitchstables@mail.com
We are a small hobby family farm located in Central California. Here at Silver Bitch Stables, we raise and breed Australian Shepherds, Australian Cattle Dogs, and Texas Heelers (Australian Shepherd/Australian Cattle Dog cross).
Our selective breeding process blends together a combination of working, show, and confirmation bloodlines producing the finest canines of Australian Shepherd puppies for you to choose from. All our Australian Shepherds are registered with ASCA, AKC, UKC or a combination of the three.
Our Australian cattle dog pair has produced affordable family companions with a great potential for work. Our Heelers are not registered with any registries.
Our exceptional Texas Heelers take the best traits of both breeds to form a super dog. This cross makes for an amazing family dog that can work all day and come inside to cuddle at night. All the tremendous qualities of both breeds all rolled into one.
All adults are genetic tested for over 150+ genetic disorders to ensure the health of our puppies.