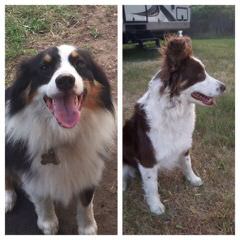 K-S Aussies & Aussiedoodles
Kathleen Buck
Thompson Falls MT 59873
Phone: 406 241 3584
E-Mail: stockdog4@yahoo.com
Website: http://montanaaussiedoodles.com
We live in the beautiful mountains in Montana. Our dogs are our babies and live in the house with house us as part of our family! We breed Toy Australian Shepherd and Aussiedoodles! Parents have had their genetic testing completed!
We have Available puppies at this time!