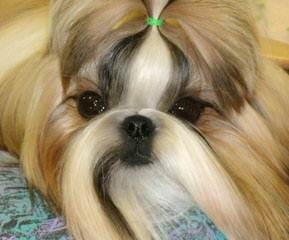 Owens
Kyere
Woodville
Tallahassee, FL 32305
Phone: 9168788092
E-Mail: fancyshihtzus@gmail.com
My family has bred Shih Tzu's since I was a little girl. My first AKC Shih Tzu remained my best friend for 14 years. I had always liked the breed, However he is the reason I fell in love. I always thought his courageous personality and stocky frame was something I'd only find with him. I have since been proven wrong on many occasions. Tho each Shih Tzus personality is different, I am glad to say some traits are just characteristic to their breed specifically. These are qualities I have maintained within my lines and am very proud of.