More Dog & Puppy Pictures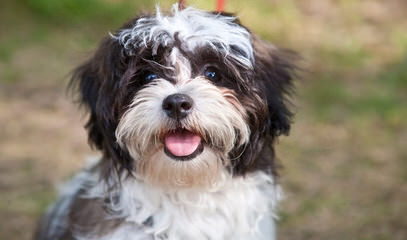 Calishihtzus
Kyere
5018 Marconi avenue
Carmichael CA 95608
Phone: 9168788092
E-Mail: Calishihtzus@gmail.com
I am a local breeder located in Northern California. I breed high quality Shih Tzu's with excellent temperaments. I have taken my love for the breed and am making my show stopping genetics available to loving pet homes. I do not keep my Shih Tzu's as just breeders. They are indeed members of my family. Not only does each one have a spot in my heart but they also have one one our home.
Family is important to me and I feel welcoming a new dog, small or large into a home is a permanent addition to the family.
I take the time to fully socialize my dogs and puppies. They are great friends with the family cat and have been well adjusted to small children. I feed only the highest quality food and am so confident in my puppies I offer a 3 year health guarantee. This is not just a hobby for me. This is my life's passion. Quality over quantity. I have only a couple litters a year and they are truly remarkable puppies! Take a look at my past puppies and the one I kept from a previous litter. All my dogs fit the breed confirmation. Short bodies, short legs, straight backs, flat faces. Amazing dispositions. I work a full time job as a manager and come home every day to the love my dogs bring me.
I know this Breed well and have done a significant amount of research. I worked 5 years as a vet technician and have seen the problems that can occur from poorly bred purebred Shih Tzu's. I keep my home very clean and feed Wellness Grain Free Puppy food. Do not hesitate to contact me for any questions you may have!