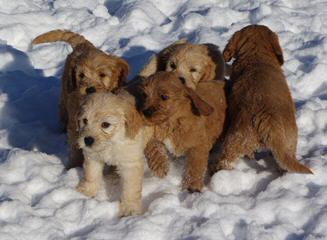 Read's Doodles Australian Labradoodles
Robert & Shauna Read
Johnson City, TN 37601
Phone: 423-930-0203
E-Mail: info@readsdoodles.com
We are a certified Australian Labradoodle Breeder. Our dogs are fully tested (and cleared) of all genetic issues as well as have passed heart, eyes, hip, elbows and patella testing. Our dogs are hypoallergenic and shedding. We can prove that our dogs pedigrees go back to the original Australian Labradoodle bloodline.