More Dog & Puppy Pictures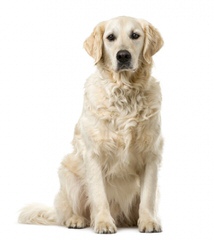 Golden Beauties Driven to Doodles, LLC
Stacy Fleming, MS, CBCC-KA, Dip. CBST, ABCDT
100 EAST AVE
Hilton, NY 14468
Phone: 585-392-5995
E-Mail: goldenbeautiesdriventodoodles@gmail.com
Website: WWW.GOLDENDOODLESNY.COM
WE ARE THE BREEDER YOU HAVE BEEN SEEKING!
A Good breeder is going to have you sign a contract to spay/neuter your pet; a great breeder is going to offer a guarantee; an excellent breeder with great faith in their breeding stock is going to offer a 6 year health guarantee as we do!
We health test our dogs, we select the best mate for our girls and we select our breeding stock as puppies and raise them to our high standards! As
you can clearly see here at Golden Beauties Driven to Doodles we truly care about our dogs and puppies and want to provide you with the best possible
pet for your family!
Stacy obtained credentials from Animal Behavior College in 2002 [ABCDT], attended the APDT's 5 day conference in 2003, Stacy has written several excerpts and articles for dog behavior magazines over the years, including the APDT's Top Tips From Top Trainers book.
Stacy holds a Master's of Science [M.S.] in Psychology, a Bachelor's in Science [B.S.] in Psychology, Stacy holds a Diploma from Companion Animal Sciences Institute; Dip. CBST (Canine Behavior Science and Technology), she has successfully passed the CCPDT's Certified Canine Behavior Consultant exam and renewed. Stacy has been a trainer since 2002, a behavior consultant since 2004 and a breeder since 2007. Stacy is educated through courses as well as years of hands on experience in canine behavior modification, veterinary assisting and canine breeding as well as human and animal psychology.
OFFERING: delivery via car transport
BREEDS: Goldendoodle (medium-standard) & Golden Retriever
GUARANTEE: 6 Years financial return for genetic health conditions.
PRICES: $1500 Golden Retriever $2500 Goldendoodle
PRICE INCLUDES: All vaccinations, Microchip, Full DNA profile, 6 year health guarantee and much more.
HEALTH TESTING CONDUCTED: Full Genetic profiles on all Breeding dogs and ancestors, OFA, CERF, Thyroid, Cardiac, VWD, PRA
LICENSES: Stacy Fleming, MS, CBCC-KA, Dip. CBST, ABCDT (& post masters certificate graduate in ABA)
Certification Council for Pet Dog Trainers: CBCC-KA (Certified Behavior Consultant Canine- Knowledge Assessed #1122958 First Certified 2012; recent 2017; exp 2022
Premium Professional Member Association of Pet Dog Trainers (APDT) #80693 Since 2002
Continental Kennel Club (CKC) Premium Breeder #976073
NYS Pet Dealer #638 Since 2007
NYS EIN #26-4016619
NYS Department of Health #13343
American Psychological Association Graduate Member #7222-8183 Since 2006; BACB Member #BACB470571 (Stacy)
BACB Member #BACB470571 (Stacy)