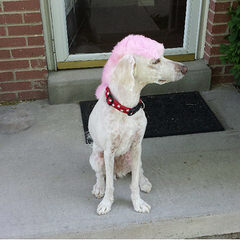 Goldendoodles Extroadinaire
Hasan Korkmaz
4125 15 Side Road
Milton, ON N0B 2K0
Phone: 4164143702
E-Mail: service@korkmazelectric.com
Website: shenandoahequestrian.ca/tiny-goldendoodles
We are a small, tightly knit family of goldendoodles breeders. Our fur babies are family pets, well-loved and cared for. We are happy to guarantee the health of our pets. Ruby's puppies will be ready for their forever home August 7th, 2021.