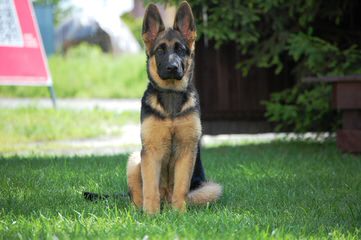 Sparta Kennels
Lisa
PO Box 116
Tenants Harbor ME 04860
Phone: (207) 372-1064
E-Mail: sparta_kennels@yahoo.com
Sparta Kennels specializes in raising and breeding Belgium, West, Czech and DDR German Shepherds. What seperates us from the rest? Our unique aptitude puppy testing, our high scoring puppies, our variety of top bloodlines and so much more. Our red lined Studs are hard to pass by and our code of ethics is hard to ignore. The results – braggs just keep coming in! Don't miss out on our very select breeding program and get your name on a reservation list today. Check us out!