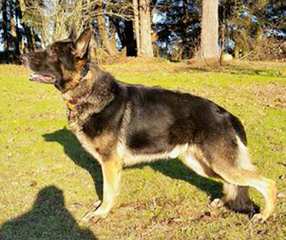 Lebenshunger German Shepherds
Kevin Schmersal
534 Pushaw Road
Bangor ME 04401
Phone: 207-659-4999
E-Mail: gsd@ne.twcbc.com
Breeder of world class German Shepherds of 100% German bloodline. Over fifteen years of experience in importing the finest German bloodlines in the world and producing quality German Shepherd puppies that are healthy and have superior temperaments. Health, beauty, temperament, character. We breed German Shepherd puppies of distinction.