More Dog & Puppy Pictures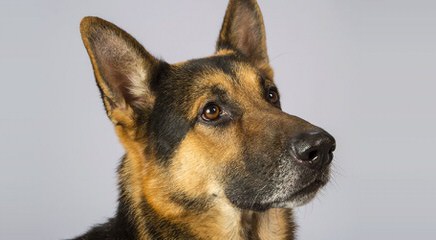 Redwood Runs
Bobbi King
156 Chaps Ct
Galt CA 95632
Phone: 707-337-9223
E-Mail: RedwoodRuns@yahoo.com
Redwood Runs Pet Resort
Locations in Northern & Southern California
Pet Care Consulting
Bobbi Jo King RVT
(707) 337-9223
RedwoodRuns@yahoo.com
We are an AKC Breeder of Merit.
We will send attachments of pertinent information to help you select your special puppy. We are happy to send our Health Care Sheet and Sales Contract for your review as well.
My puppies are exceptional and I am excited to show them to you! When can you come meet them? Let's work something out for you to visit our dogs. The price varies depending upon the starting price of the litter and the discounts you may chose to apply. Here is general information, please call me for specifics. I do have many more questions for you so as to make sure it is a good fit.
I appreciate your interest in these dogs. I would like to confirm more of what you were interested in, as I do want you to get the right dog. Do you plan on breeding and showing? Is size an issue? Do you want a certain personality? I have no website at this time. The puppies are so cute and all grow so fast. I have attached an info letter so open it to see the parent's pictures. If you are not planning to spay then be sure to get breeding quality. Let your breeder know what you want and give details to make a better fit. What you may describe, may be like saying I want to travel to New York and get there by a certain date. Easy to do, but do you prefer to walk, fly or take the train? Would you like your own car or drive a rental? Details do matter and you should expect the breeder to fill your need list carefully.
They have beautiful depth of bone and body. I believe in these bloodlines – great for raising children – they have for generations! High in Trial winners, too. The line personally goes back; each sire handpicked to develop a line of German Shepherds chosen repeatedly for service dogs and to use as foundation breeding dogs in kennels, training centers and private homes.
"Bred to Serve", and heavily conditioned to stressors acclimates them in a very positive way. I see these personalities emerging with an "I will do it for you!" attitude. Enhanced by being transported into the public sector, with no episodes of carsickness or other negative associations, during daily interaction with breakfast, encourages pleasurable responses to situational stimuli for positive reinforcement within enriched opportunities allowing them to learn by doing. This is quite important for their socio-emotional and cognitive development.
These puppies will receive lots of attention and will be wonderful dogs. The price is adjusted per pup with discounts, pre-payment and other options available. You are welcome to see the conditioning they will have been exposed to from a very young age. The sooner a pup gets into its new home the better acclimated it is to its new family and their way of doing things. Often the other family pets accept the new one better when it is much younger.
If you wish to reserve a puppy in advance, a $200.00 non-refundable deposit will hold your place in line, to choose your baby, when they reach 6 weeks of age to take home at 8 weeks. They will have been microchipped, so you will know exactly which pup you chose when you come to pick up your baby. These pups sell for $1500.-$3000. each minus whichever discounts you choose. If you place a deposit to hold you would make your check out to Redwood Runs Resort and in the memo line put "3rd m or 2nd fe,", etc., to confirm your placement in choosing.
Our home is in Galt, Ca which is north of Stockton, and south of Sacramento off the 99 freeway. I am available to show the dogs/puppies at various times throughout the week and weekend, please call for an appointment. Also, always please call first and give me your ETA.
Also for you to note:
The litter is registered with the AKC and each will have an application to register.
They will go home microchipped and the transfer papers for that will be ready as well.
A copy of all papers is given to the buyer including pedigree & parents documentation.
They are vaccinated, and will go home with a Health Care Sheet listing all medical care and what you need to continue to keep your new family member healthy.
They will go potty on paper (if it available) and prefer to go potty at the back of the yard.
You are welcome to see them at any stage of their development. These puppies grow and change daily so plan to visit them several times. You are welcome to test them and/or visit them outside our home if you would like, as soon as they are old enough to go out in public. We welcome you taking pictures of the puppies when you visit and then sharing them!
Consider planning ahead to spay or neuter, especially if you have other dogs and/or do not plan to breed, and you will receive an additional discount on your purchase.
Please let me know if you have any other questions that I may answer for you. As you have additional questions, please do not hesitate to ask them. Put your question in subject line. I look forward to your years as a happy puppy purchaser and my ability to be an excellent life coach for you with your new family pet.
If you are looking at pedigrees and bloodlines of imported dogs, you will be impressed!!!
These should not be extremely large, as both parents are medium sized. Nor should they produce headstrong puppies. Both the sire and the dam adore attention and have a willingness to love and cuddle. Due 10/08/14, they will be released before Christmas! Reserve yours today!
Thank you again, for trusting us to raise your new family member until you bring him or her home. We are happy to have you call with your questions. Please consider us a source of reference even if you should purchase your pet from another source.
Our dogs have proven themselves time and again. I am willing to talk to you, show them to you and answer any additional questions that you may have. Consider placing a deposit early and receiving additional discounts. When would you like to schedule to come see the family?
Thank You for your time and interest!
Bobbi King RVT
Pet Care Consulting
Redwood Runs Resort
AKC/OFA/CERF/DM/DNA
German Shepherd Dogs
– Bred to Serve –
(707) 337-9223