More Dog & Puppy Pictures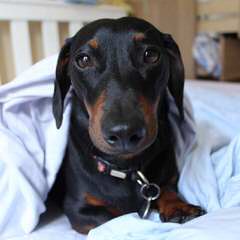 Careanuff Kennel Reg'd
Tammy Brown
Newbury ON
Phone: 1-519-695-6596
E-Mail: careanuff@hotmail.ca
Breeder of home raised under foot, happy, healthy miniature smooth dachshund puppies. our dogs live in our home not a barn 100 feet from our home. pups are socialized and loved from the minute they are born into our hands!!
check our website out to see pups/dogs we have produced.
we breed for the following colours/patterns– red, black & tan, chocolate & tan, silver dapple, chocolate dapple, other colours/patterns/markings by surprise!!
call or email us to get on our contact list for your new fur baby!
i look forward to filling your arms, heart and home with the pitter patter of little dachshund feet!!!!
Tammy @ Careanuff Kennel Reg'd