More Dog & Puppy Pictures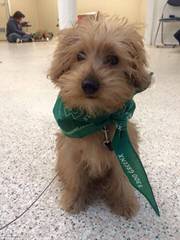 BarMor's Puppies
Cheryl Barrett
Geneva NY
E-Mail: Barmorpuppies@gmail.com
Phone: 585-308-4440
At BarMor's, we believe in quality first as we try to bring you the best possible breedings
we can. Our puppies are friendly first generation,and F1B's with impeccable temperament and
health. All of our dogs are treated like family in a happy, clean environment that promotes
all aspects of making our puppies "family ready" when you receive them.
All of our puppies are well socialized and brought up in a very loving environment. Contact
with children, people and other animals on a regular basis makes them ready for almost any
living situation when they reach their new home.