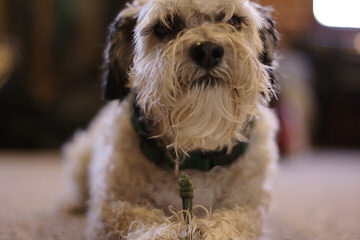 BarMor Puppies
Cheryl Barrett
State Route 14
Geneva NY 14456
Phone: 585-435-6299
E-Mail: cherylbarrett@libertea.us
We are breeders of some of the finest Mini Cockapoo Puppies and Toy and Mini Schnoodle Puppies that will steal your heart. We are not a kennel, all of our pups are raised in our home to ensure they will be the perfect pet. So if you are looking for a lifetime companion, BarMor's has the perfect member to add to your family.
Being one of the most beautiful and trainable breeds available, the Cockapoo and Schnoodle makes the perfect dog for a wide variety of households that have made the perfect pet for families.
For over 30 years we have been raising and breeding puppies,first with cocker spaniels and then hybrids. Our love and passion for the cockapoo and schnoodle has grown tremendously over the years and we strive to deliver the finest puppies.
Constant attention and monitoring to our mothers and young pups,so to be there for any problems. All of the puppies have a head start on crate training to make for a smooth transition for house breaking.
Thank you for visiting our website. Here you will find valuable information on the breeds of our puppies and available puppies for sale. We are dedicated to the breed and provide our clients the very best.
If you are thinking about becoming a proud owner of a cockapoo or schnoodle, contact us today.
Our breeding's are limited to and include both Cockapoos and Schnoodle usually do not exceed 7-9 litters in a year,and sometime less, to assure you get a BarMor Puppy please join our wait list.