More Dog & Puppy Pictures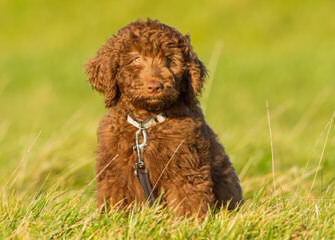 Memory Lake Labradoodle
Valerie See
Canton GA 30114
Phone: 239-425-5897
E-Mail: Valerie@mldoodle.com
Website: www.memorylakelabradoodle.com
Since we have two homes our Vets in both the Atlanta, Ga. and SW Florida areas, have been taking good care of our doodles for years and would gladly recommend us. Puppies are whelped and raised in our home, and are surrounded by everyday family activity and sounds from the day they are born. Our reputation has been built over many years and we strive to make your experience with Memory Lake and the puppy we raise for your family is positive and rewarding.
We do not operate kennels. Our dogs live in our home or an approved guardian home. We strongly believe that every dog deserves their own home and family, and does not deserve to be raised in a kennel environment with numerous other dogs. Our dogs raised in guardian homes come to us for breeding, grooming and then again for the whelping/raising of their puppies, then return home to their family.
You can view our puppies being born on live cams and live viewing continues during the first 4 weeks of life. Then they are ready for a larger indoor play area that leads to an outdoor puppy play yard complete with playhouse, tunnel, slide, rocks and lots of room to run and play outdoors with their Momma and other doodles too.
All our multi generation labradoodle breeding stock are tested and registered under the guidelines of the ALAA.
We only have a few litters each year so availability is limited, we recommend securing your place on a puppy list. We offer a 2 year health guarantee and life time support. Please visit our website for the latest information on our upcoming litters.