More Dog & Puppy Pictures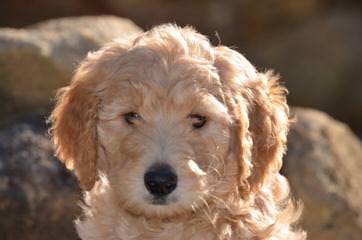 Doodle Dog Hill
Donna Barber
W 2720 Friemoth
East Troy WI 53120
Phone: 715-415-4401
E-Mail: donna@doodledoghill.com
Our F1 Mini Golden Doodle Puppies:
*Are handled by our children and us from the day they're born on a daily basis.
*Are potty trained while they're here.
*Are health-checked by our veterinarian
*Are CKC-certified
*Will come with a New Puppy Kit, which includes enough of their puppy food to get you started at home and a detail of all their health care information.
*Will have dewclaws removed
*Will get to about 25-50lbs
*Will come with a health guarantee
*Your puppy will be wormed and comes with first shots.
*Are loved loved loved by us their "foster" family till they go to you- their forever family.