More Dog & Puppy Pictures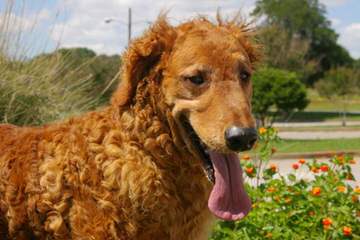 English Goldens of Arcadia_AZ
Alleen Lankford
5042 E Cheery Lynn Rd
Phoenix AZ 85018
Phone: 480-440-8220
E-Mail: EnglishGoldensofArcadia_AZ@yahoo.com
Prized Championship quality, I raise the finest White Golden Retrievers from the finest European lineages, with the finest pedigrees!
My English Creme Retrievers have the best qualities of this famous breed and can serve as service dogs or amazing family pets. However, they carry pedigrees that make them show material. I offer different levels of training and each puppy is socialized with young children and the elderly.
If you would like to be considered for placement of one of our puppies, please contact me at: EnglishGoldensofArcadia_AZ@yahoo.com.