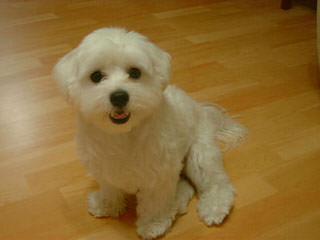 Maltese Angel Babies
Sally Bucks
16200 SW Pacific Hwy H203
Tigard, OR 97224
Phone: 5034847504
E-Mail: s@ssbucks.com
Website: www.adorablebenji.com
PROVEN Benji is 4 year old 5lbs 2oz Baby Faced Toy Maltese STUD Purebred but not papered . NO RISK We will breed to dogs outside of the Maltese line. His fee is $175/breeding. Benji has sired many beautiful litters! He has the gorgeous Pigmented Black/Points, Big eyes with Halos, correct bite, nice top line and silky coat. He has a wonderful temperament, is not a barker and is a trained service dog. He is from the Angel family line (sought after) from California. The Maltese is a good dog for apartment life. They are lap dogs and don't shed. They are happy indoors and will do okay without a yard. His stud fee is $175/breeding, cash payable at time of service. See his w e b s i t e adorablebenji d o t c o m for more information and photos.
BREEDING HAS NEVER BEEN SAFER OR EASIER THANKS TO THE ADVANTAGES OF ARTIFICIAL INSEMINATION (AI) WE BREED VIA ARTIFICIAL INSEMINATION
We do not ship.