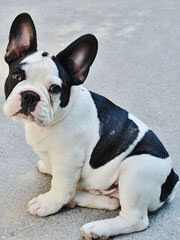 Beantown Frenchies
Alek Chongris
andover, MA 01810
Phone: 5085093242
E-Mail: beantownfrenchies@gmail.com
Website: www.beantownfrenchies.com
We are ethical french bulldog breeders located in Massachusetts. We believe in health over color!
Our program produces beautiful standard and fad color frenchies. We even produce fluffy frenchies!
Give us a call to reserve you pup!