More Dog & Puppy Pictures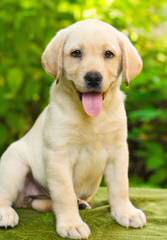 Legacy Labradors at BoulderCrest
Amy Church
113 Pine Gap Road
Horseshoe Bend ID 83629
Phone: 2087933977
E-Mail: robertnamychurch@msn.com
Legacy Labradors at BoulderCrest
We are an exclusive breeder of Stunning Yellow English Labradors. We strive to breed Gorgeous blocky heads, Huge bone, Thick otter tails, with Loving teddy bear dispositions.
Our Labs are first and foremost our ADORED family members. Loving raised on 40 acres, we will occasionally have a litter available to approved loving homes. Contract required
Striving for THE BEST…. BoulderCrest!