More Dog & Puppy Pictures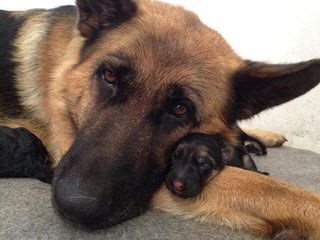 At Redwood Runs resort
Bobbi King
PO Box 5023
Galt, CA 95632
Phone: 707-337-9223
E-Mail: RedwoodRuns@yahoo.com
We do multiple health certifications on our parent dogs and puppies receive a thorough veterinary examination prior to release as well.
SIRED BY German Import SV & AKC Registered SV/AKC DNA
USCA V1 2018 National Champion
FYNN vom Hulsbach
BH AD IPO 3, kkl 1a lbz ZW 75
CHIC OFA(H/E) CAER Cardiac Thyroid Patellar & DM Clear
AKC CGC CGCA CGCU GSDCA TC Therapy Dog Trick Dog.
This sire is excellent for home decoration, is titled through IPO3, loves to snuggle and melts in your arms!
Thank You for your time and interest!
Bobbi Jo King RVT
At Redwood Runs Pet Resort
German Shepherd Dogs
AKC/OFA/CERF/DM/DNA
– Bred to Serve –
(707) 337-9223
RedwoodRuns@yahoo.com
Pet Care Consulting
Alliance of Therapy Dogs Inc. Tester/Observer
AKC STAR/CGC/CGCA/CGCU and Trick Dog Evaluator
The AKC is proud to recognize AKC Breeders who are dedicated to breeding beautiful purebred dogs whose appearance, temperament, and ability are true to their breed. These breeders are the heart of AKC, I am proud an AKC Breeder of Merit. I demonstrate a commitment to the AKC Community, dedication to the breed, and actively promote the sport of purebred dogs At Redwood Runs Pet Resort.
Regarding AKC's century-long commitment to advance the health and welfare of all dogs, the AKC has a program to encourage and recognize breeders who meet specific health testing standards and who participate in continuing education and the specific commitments that an AKC Bred with H.E.A.R.T. breeder makes to the health and well-being of their dogs, we are honored to hold this designation At Redwood Runs Pet Resort.