More Dog & Puppy Pictures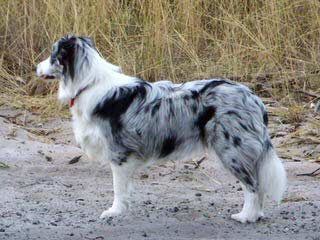 Valiant Dawn
Beryl Baker
Tucson AZ
E-Mail: valiantfarmaz@gmail.com
Border Collie tri male born June 26, 2015 out of Registered ABCA Working parents.
This pup has been handled from birth and is started on manners. He is friendly, and likes to cuddle. He loves to jump in the water and swim. He already shows herding tendencies.
His dam (Val) is out of an imported bitch and his sire (Juan) is out of an imported dog.
His dam's (Val's) parents are working on a sheep/cattle ranch in OK, USA.
We have raised sheep for over 30 years and Val is helping out every day on the farm with the sheep. Juan is on a ranch near Nogalas, AZ.
The previous pups from this same cross have all have been bidable, nice dogs in their training to work livestock.
The pup will be current on its shots with a 1 yr genetic health guarantee.