More Dog & Puppy Pictures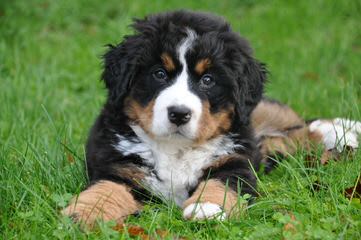 Pawsome Hollow Bernese Mountain Dogs
Pawsome Hollow TN 37421
Phone: 502-370-2376
E-Mail: pawsomehollow@gmail.com
Bernese Mountain Dogs in Chattanooga, TN. We are just two hours from Metro Atlanta and Nashville. Excellence for the ring, the farm, and by your side. We travel to Atlanta often and can normally offer free delivery to Cobb County.
I have an extensive background working with many large and small breeds of dogs. I worked as a kennel manager at a service dog training program and primary trainer at a doggy daycare. My husband has a good full time job which is our livelihood not the dogs. I am therefore able to spend my time with the dogs and family. My daily routine is based around the dogs schedule which has been adapted from the one used for service dogs at the program I worked with.
We are expecting a couple of litters this fall and in the Spring of 2011 as well. Please see our website for puppy availability and waiting list information.