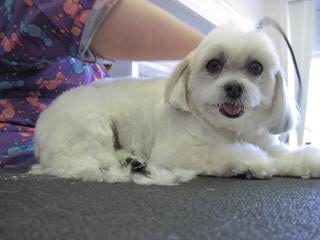 Irwins Dog House
Keith and Teresa Irwin
302 S 15th St
Bethany MO 64424
Phone: 8162230382
E-Mail: kandtirwin@yahoo.com
We have been breeding Miki's for about 3 years and love this breed. They are such sweet, loving little members of our family. They are low energy, eager to please little babies. The Miki is easily trained and will also use a litter box. They love children and enjoy nothing more than laying on your lap in front of a fire while you read your favorite book.
We have 3 to 4 litters of puppies each year and currently have a waiting list for smooth coat Mikis. If there is a specific color, sex, or coat type please email us so we can get you on our waiting list.
Our dogs have regular check ups and teeth cleanings and are always kept current on their vaccinations and deworming.