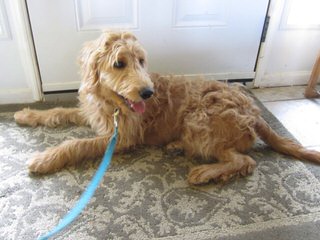 AZDESIGNERGOLDENDOODLES
AZDESIGNERGOLDENDOODLES
Maricopa AZ 85138
Phone: 520 413-0061
E-Mail: mhoman1010@yahoo.com
Website: azdesignergoldendoodles.com
Our Goldendoodles are one of the more popular designer dogs for the average family who are also being trained for therapy/service dogs. These Teddy Bear puppies are so precious and make wonderful family pets. These puppies are breed for designer quality with a calm temperament and low to non-shedding perfect for the families with allergies. They also have a variety of coat types, some are wavy, and some have curly coats. They are easy to train and very smart. Our Goldendoodles are raised inside our home in Arizona and are well loved and socialized. Email, call or check out our website: azdesignergoldendoodles.com with Pay Pal, mhoman1010@yahoo.com, 520 413-0061.