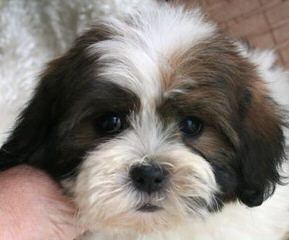 Shade Mountain Kennel
Alana Snook
Beaver Springs PA 17812
Phone: 570-765-3653
E-Mail: alanasnook@yahoo.com
Website: www.shademountainkennel.com
Shade Mountain Kennel has been producing quality, friendly puppies for over seven years. Our puppies are well-socialized and are handled daily. We are PA state licensed and inspected as well as AKC inspected and approved. We offer quality first-generation Shichon (Zuchon, Teddy Bear) puppies, Cavachon Puppies, Puggle puppies and AKC Lab puppies for sale. All puppies are vet-checked and up-to-date on all vaccinations and dewormings. A two-year guarantee is given with all puppies.