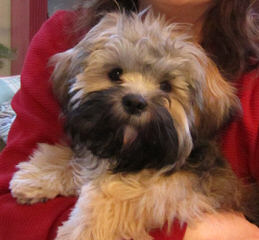 Tiny Teddy Bear Zuchons
Corinne, BC
Phone: please email
E-Mail: corinne@tinyteddys.com
Website: www.tinyteddys.com
Lifetime Guarantee✔
Lifetime Return✔
14+yrs Experience✔
14+yrs Perfect Health✔
14+yrs References✔
Hypoallergenic✔
Non-shed✔
Vet Examined✔
Website✔
A true Teddy Bear is a Zuchon & breeds actual name!
We are now accepting deposits/reservations from approved families to find the perfect homes for our future puppies, we take commitments first and then breed a litter specifically for those reservations. See our website for more at www.tinyteddys.com for full details including prices, location, breed info, hundreds of photos & videos, 7 pages of references containing ongoing comments and photos and more. We have included various past photos and video of our puppies in this ad, to see more please view our website www.tinyteddys.com
Zuchons uniquely keep their Teddy Bear look throughout their lifetime and remain little show stoppers at all ages of life. We have been raising perfect little Teddy Bear Zuchons for over 15+ years with an ongoing impeccable perfect health history. We provide a lifetime genetic guarantee with our puppies and a lifetime return policy so they will always have a home here with us if their family's situation ever changes. Our puppies and their parents receive flattering comments on their beauty and temperament everywhere they go and are often asked by a variety of professional vets, groomers, doggy daycares, training centres where they found such a perfectly balanced little puppy. Our dogs and their puppies go everywhere with us and our lives entirely revolve around them. Our world is their playground and we make sure life is always a ball for our happy go lucky Zuchons.
Our puppies are raised in the heart of our very loving home pre-pampered and lovingly cared for long before their first breath. We ensure our pups are expertly socialized, fully vet checked, vaccinated and litter box trained. Zuchons (aka hybrid, Shichon, Shih-Tzu, Bichon)