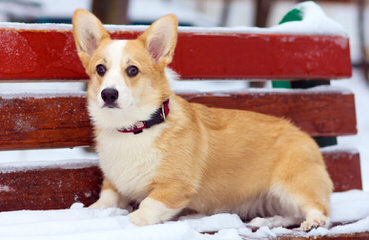 SSRpembroke Welsh corgis
Bentley Hunt
123west
Inyokern -1 93527
Phone: 951440 8058
E-Mail: sierrasunranch@hotmail.com
Welcome to SSR Pembroke Welsh Corgis in Southern California. Breeder of quality Pembroke Welsh Corgi Puppies in Southern California. We are a family of 5 that live on the Base of the Eastern Sierra Nevada's in So Cal. We have a small ranch where we enjoy growing our own food, horse back riding ,Camping with our Mules, and Raising Quality Pembroke Welsh Corgis. I have a Background showing horses since I was 5 years old. I have been showing and breeding Pembroke's on a small scale as a hobby, for over 7 years. I have owned 5 UKC Champions and 1 Grand Champion. I have owned AKC pointed dogs. We lost our last female a year ago due to uncontrollable circumstances. Luckily a friend of mine has entrusted me with 2 Beautiful females to Start My breeding program again. We have co owned Pembroke Welsh Corgi Studs that our friends and family own that don't live with us. This way they get more individualized attention as pets and direct family members, and I can still use them in my Breeding program.
We Make our Breeding decisions based on Health, temperament, pedigree and sound structure giving us wonderful specimens that meet the AKC and UKC Breed Standard. Our dogs are our Family. They get to run and play on our 3 acre ranch. We also breed dogs with the best temperaments we can find, because their offspring will be in homes with new family members. We want the best homes for our Corgi puppies where they will fit in and not cause too much trouble. We want our puppies to get along with kids, the elderly and just about anyone they meet. We only Breed 1 or 2 select litters a year and offer pet puppies to good homes after we make our show pick. If you are in Southern California or Las Vegas NV, AZ and are looking for a Pembroke Welsh Corgi Puppy please contact us. If we don't have any we have friends that we can refer you to.