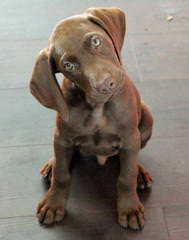 Panhandle Pointers
Linsey
1599 N McGuire Rd
Post Falls, ID 83854
Phone: 4806861163
E-Mail: lcmerrill12@gmail.com
We breed quality German Shorthaired Pointers (GSP) that are trainable and live up to the breed's reputation of versatility. We have a litter that was whelped on 11/19/2017. They will be ready to pick on Christmas and can go home with you around January 15th. Visit our website or call Linsey for more info. Thanks!