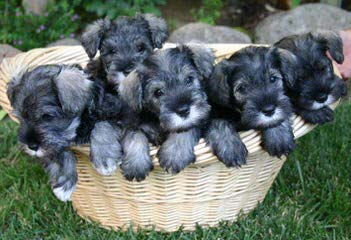 McDorable Miniature Schnauzers
Kerri McDonald
Hartselle Alabama 35640
Phone: 256-502-3625
E-Mail: mcdorableminiatureschnauzers@gmail.com
Here at McDorable we raise Miniature Schnauzer of all colors from Black to White to Parti and everything in between. My Family and I have raised Miniature Schnauzers since 2009. Our puppies are raise with lots of love and care from the very moment that they are born and are treated just like a family member. Our goal in raising Miniature Schnauzers is that every puppy we produce has a great attitude, is well socialize with humans as well as other animals, is a top quality puppy and that they get the best home possible!
We also provide grooming for all breeds and mixes here in our home. We have been grooming for years and we try to provide the best experience for your dog!
Please contact us if you have any questions