More Dog & Puppy Pictures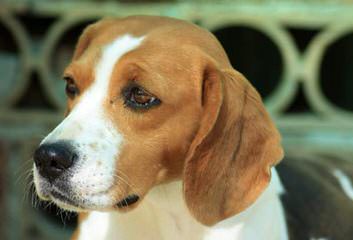 East Idaho Beagles
Rachel Hale
Rigby, ID 83442
Phone: 2088813222
E-Mail: eastidahobeagles@gmail.com
We know the Beagle breed very well. Since our first Beagle in 2002 we have been in love. Our first Beagle, Tara, loved children and was an exceptional mother to her puppies. She was a very people oriented dog and would do anything for her family members. Tara is gone now, but her legacy lives on in the Beagles we produce.
All of our Beagles are our pets and have daily interaction with adults and children. We take breeding seriously and only let our Beagles breed if they are healthy. To keep them healthy we follow all of the recommended guidelines given by various organizations and our veterinarian. We also stay up to date on the most current research so that we can make informed decisions regarding our dogs. Our dogs are given a nutritious diet, are up to date on their vaccines and worming, and receive plenty of activity to ensure a happy and healthy life. The puppies we produce are all registered and have the potential to steal your heart.
We live in beautiful Rigby, Idaho. 2 hours South of Yellowstone National Park and 15 minutes North of Idaho Falls. With all of the natural beauty around us, our dogs are used to being outside and love going in the backwoods. We don't hunt, but we tap into our Beagles' keen scent when training them. The training that our Beagles receive enables us to play more games with them than the normal game of fetch. Our Beagles track and have been very useful in helping us with our other animals. Even though the Beagle breed is used for hunting rabbits, our Beagles get along well with rabbits and even enjoy time with horses. All of these experiences make our Beagles extremely well rounded dogs.